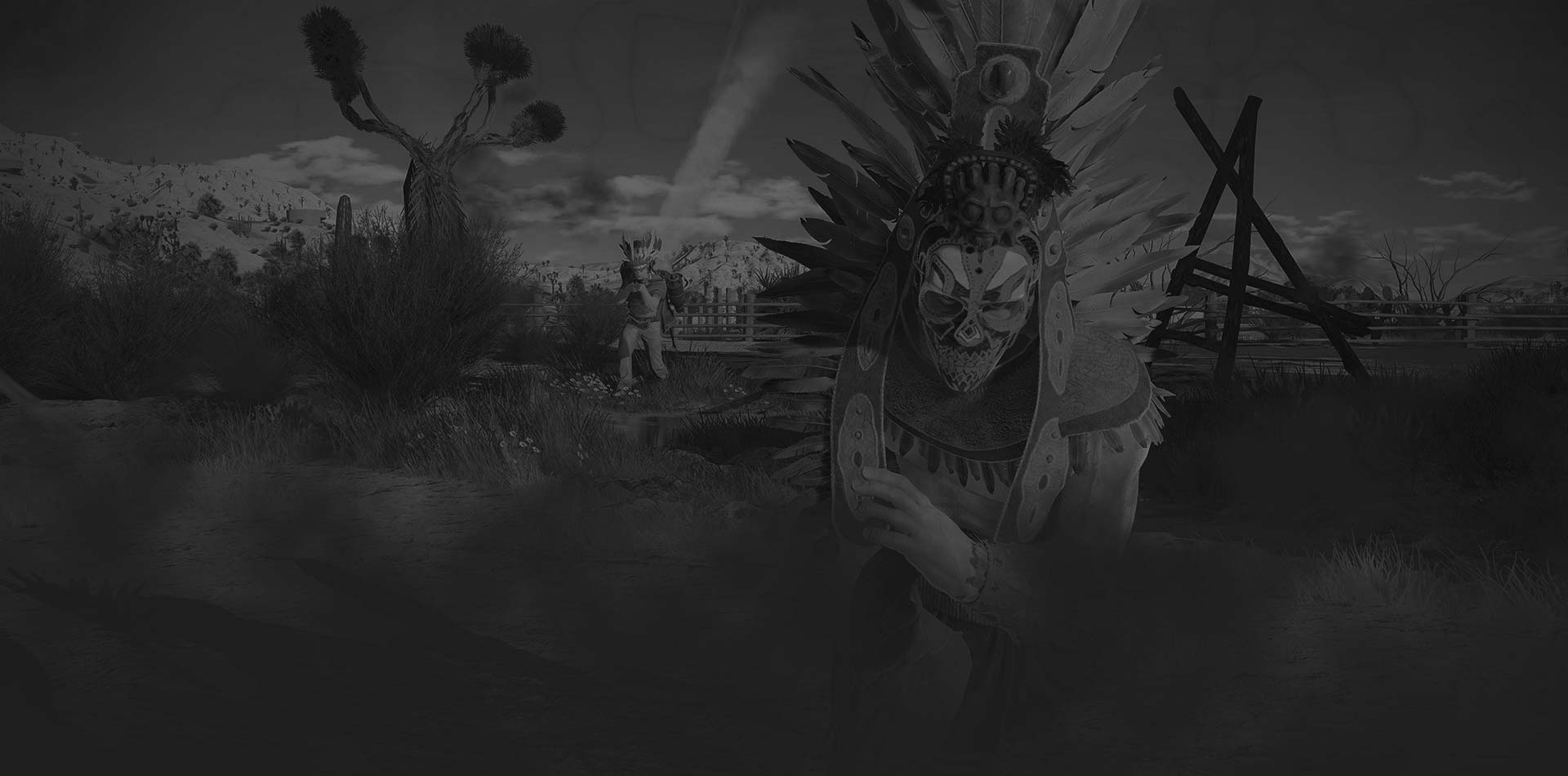 Meet the new season and major update — "Dieselpunk"!
Give a man some bread, and he'll be full for a day, give a man a wrench and he'll be breaking heads till the end. The Dieselpunk update introduces the self-taught engineer Friedrich, and he's good! So before meeting him, it's worth a good workout at the upgraded polygon, which has all the weapons, equipment and vehicles that exist in the game! And when you're done, don't forget to look up more often so that the appearing helicopter won't be the last unpleasant surprise for you.
Friedrich "WD-40k" Diesel and his ability "Weird Science"
A new champion joins the game — the jack-of-all-trades Friedrich Diesel. His passion for engineering and everything connected with it has been fanatical since childhood, preferring machinery construction to communicating with people.
Friedrich was working on the development of his own brand-new micromotor, but during tests an explosion occurred that destroyed all the devices and the engineer disappeared... He appeared in a strange reality, where he was forced to accept the conditions of ritual survival games — F.O.A.D.
Diesel managed to learn the "Weird Science" ability and can create different mechanisms: a buggy, a helicopter, a spy camera, a protective wall. No laws of physics, and certainly not morality, can stop the genius of engineering on his way to victory.
CRSED: F.O.A.D. — Nuts Breaker Pack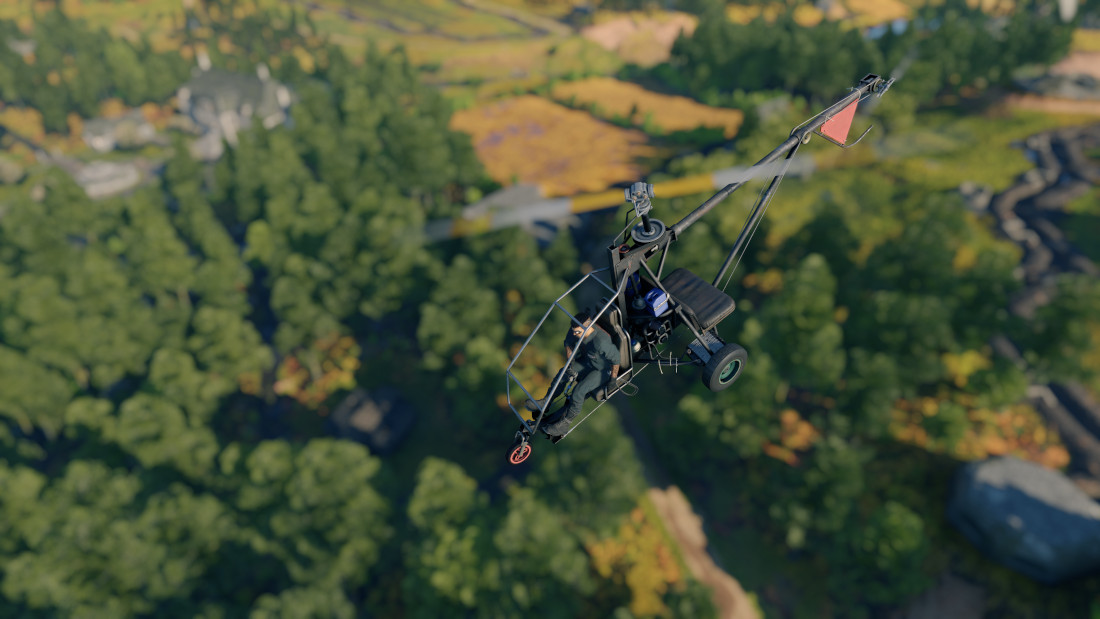 Friedrich "WD-40k" Diesel champion unlock.
"Jack of All Trades" outfit
"Big Wrench" weapon
700 Golden Crowns
Full list of changes
Main changes
Added a new Champion, engineer Friedrich "WD-40k" Diesel.
Added new vehicles and objects that Friedrich can construct:

a buggy;
a helicopter;
a spy camera;
a protective wall.

Added a new map to the Practice mode.
Added a new event mode — Hero Rumble.
Removed slowing rituals from the game: "Catalysed ritual of Blizzard" and "Ritual of elephant skin", as well as the related scrolls. Grace for them is returned to the balance.
Removed from the game Spirit of the Polar Explorer. Grace for it has been returned to the balance.
All old categories of traps, spirits, abilities, rituals have been replaced by a single category. Traps, spirits, rituals, and abilities now have only one single level.
Returned the old way of appearing in battle, avoiding the lobby. The first few seconds you will be able to understand where your enemies are, due to the pillar of light above them.
Added a Hall of Fame in the Leaderboard page, where the winners of past seasons are immortalised.
Added a new global secret daily challenge: privacy policy.

Graphics and Interface
Added special weather conditions for the Siberia map.
Now the balance of souls and health are displayed when observing anyone, not just teammates.
When observing a player, the importance of items on the ground are always displayed neutral.
Improved ability to see and pick up items hidden behind furniture and other obstacles.
[PSN] Displayed a Playstation icon for players on this platform.
Added smoother animations for vehicles observed from a distance.
Added display of medals for short seasons by modes in the main menu.
Added display of killer medals for short seasons in the debriefing window.
Added lightning effect for panoramic and volumetric clouds.
Added lighting effect from lightning.
Game mechanics
Added vehicle repair animation.
Added hints on key mechanics in Tutorial mode.
Added new melee weapon: wrench.
Improved character swimming mechanics. Now the stream of water rising and falling from the Ritual of Global Flood will also raise and lower the character in the water, allowing the player to swim faster in case of the flood.
Swimming diagonally now works correctly: the character swims diagonally, not at a slight angle to the line of sight.
All cars have a more realistic wheel approach, depending on the deflection of the steering wheel. The cars have become better at entering corners.
Changed jetpack speed balance. A character with a jetpack is now affected by an incoming air flow, which reduces the maximum flying speed. Most of all this change affected the Ritual of ghost jetpack.
The duration of the Ritual of ghost jetpack is reduced from 60 to 40 seconds.
Leuchtpistole 34 was removed from orbital fridges.
Removed signal flares from the possible loot.
Added different road terrain to allow vehicles to drive differently on each surface. Driving on roads, for example, can be the fastest, and on off-road or sand most difficult to drive.
Now Clyde during the active Beast ability does not slow down at the moment of taking damage.
Removed the horizontal displacement of the camera in the vehicle.

Other improvements
Added sound of damage to any part of some vehicles.
Added various optimizations to the sound system, as well as game subsystems to improve overall performance and smoothness.
Added sound of reloading for some types of guns installed on vehicles.
Changed a character's behaviour when falling from a great height, they will not scream when enraged.
Added allocation limit check to implement the update buffer.
Improved ability to navigate near dangerous objects such as fire.
[Consoles] Enabled temporary super resolution on Xbox one X, Scarlett and PS4 pro.
[PS5 and Xbox Series X|S] Added "High performance" preset with 90 FPS support (if supported) and Variable Refresh Rate, a function to adjust the refresh rate.
Fixed errors
Fixed item hints created by teammates that do not disappear when picking up an item.
Fixed the display of yourself as a killer when committing suicide.
Fixed fog artefacts noticeable inside buildings.
Fixed the occasional missing sound of bullets hitting vehicles.
Added aiming sound that was missing on some pistols.
Fixed the sound of pulling the pin on hand grenades, which might be absent or not played in time.
Fixed the sound effect when being inside a vehicle and watching it from the side.
Broken vehicles under water now do not smoke.
Boats now sink when the hull is damaged and stop when the engine is damaged.
Fixed bodies getting stuck in terrain textures in some cases.
Fixed tearing motion of objects at high speed.
Fixed tearing animation of a character walking observed from a distance.
Fixed the display of a shell in some unloaded weapons.
Fixed snow map: now drops do not focus on the screen, but drip down the screen.