Early Access Game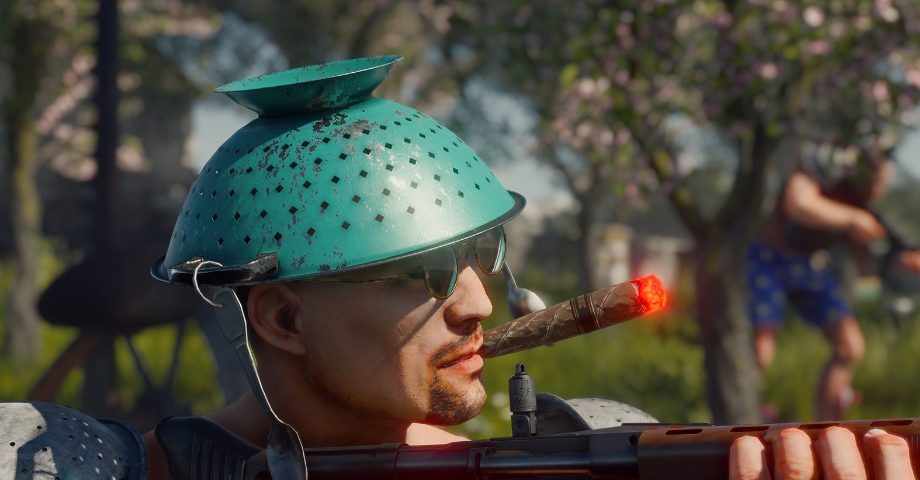 — Why Early Access?
"The game is still a work-in-progress, but we want players to participate in open testing and hear player's feedback. This will help us greatly to improve all aspects of Cuisine Royale. Also, since Cuisine Royale is a spin-off of our another game in development, WWII squad-based multiplayer shooter "Enlisted", and uses the same engine, network infrastructure and some assets, this testing will help us to improve "Enlisted" as well."
— Approximately how long will this game be in Early Access?
"It will depend on the amount of feedback and bugs found, but we plan to fully release the game before the end of 2018."
— How is the full version planned to differ from the Early Access version?
"We plan to add additional locations, weapons, power-ups and vehicles."
— What is the current state of the Early Access version?
"We have all the basics covered - the map, the weapons, vehicles, equipment and power-up system. However, there is still a great deal of work required to be done on the UI, network code, stability etc."
— Will the game be priced differently during and after Early Access?
"The game will stay free (at least for the entire early access duration), but for those who want to stand out and to support the development of the project, we will provide the opportunity to purchase various skins in the store soon."
— How are you planning on involving the Community in your development process?
"Community feedback is the main reason we're doing Early Access, so we're open to all suggestions and will study them thoroughly."