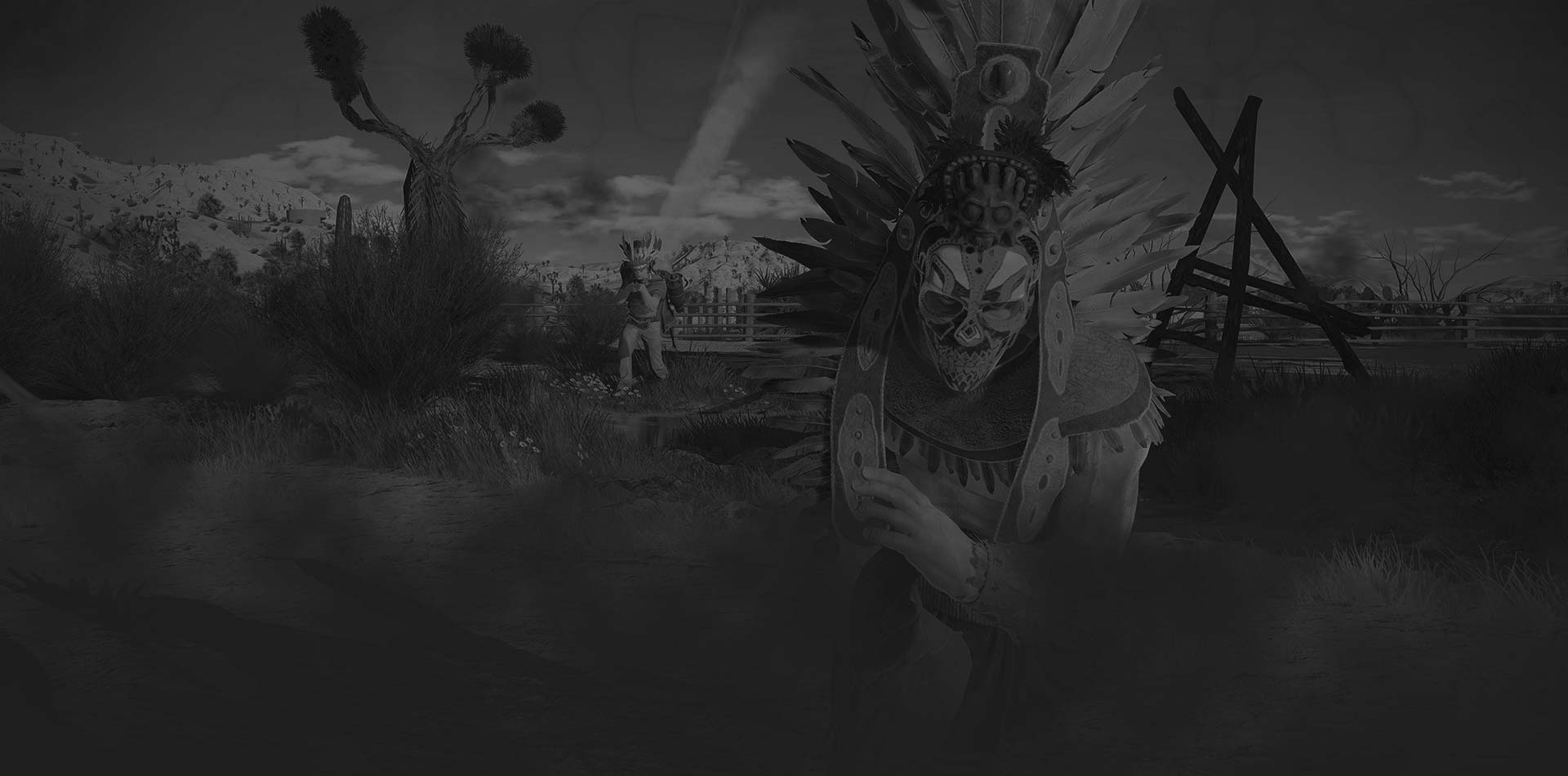 Shoot them in the head!
This is Halloween, which means brains are in high demand! Sharpen your machete and get into battle with the jackass zombies.
Zombie chop will be available in the new game mode "Zombie Rush" until 11th of November at 13:00 UTC.
All battles will be played with the crunch of bones of the constantly advancing zombie waves in cooperative mode. However you will be able to play in a squad of up to 5 people, as well as on your own.
The most important thing is to protect your totems! With every zombie wave, they will change from brainless mass to fierce assassins... Each time there will be more and more, Rippers and zombies with weapons (MP18 and flamethrower) will appear.
But that's not all the features in Zombie Rush:
Before the first wave, there is a 1.5 minute preparation phase to collect loot and find shelter.
The first wave of bloodthirsty zombies lasts up to 2 minutes. Each following wave lasts longer by an additional 15 seconds.
There can be 1 to 3 totems in each wave. They have a total of 1200 Health Points, and they are distributed evenly across all totems.
After a wave ends, new loot and totems with full Health Points appear in a nearby village.
When the wave ends, all players activate the 'Ghost Flight' ritual with which you can fly to a nearby village in the breeze.
Before the final battle, you will have more time to rest and prepare.
The final attack will last up to 5 minutes.
You must survive 7 waves to win.
The more waves you survive, the more experience you gain.
Dead players are respawned after the end of a wave, as long as at least 1 player out of 5 involved in the battle is alive.
You lose if all players have died or if all totems have been destroyed.
Rewards
Each day, a player will have 1 task available - kill 350 zombies, the reward is similar to the daily in the normal modes. The difference is that the task must be completed in a limited time.
For completing 10 quests, a player is also guaranteed a Halloween Chest. Every 14 days there is a complete reset: mode changes and progress on completed quests.
Halloween Chest
The chest will be available throughout the Event along with cosmetic chests in the Shop for 99 Gold Crowns:
Pitchfork
"Jack O'Lantern" hat
"Skull King"" mask
"Сircle" mask
"Square" mask
"Triangle" mask
"Rippers party"" spray
Pumpkin spray
"Magic night" spray
"Spider Web" black underwear
"Halloween" black underwear
"Spider Web" white underwear
"Halloween" white underwear
"Spider Web" black boxer shorts
"Halloween" black boxer shorts
Spider Web" white boxer shorts
"Halloween" white boxer shorts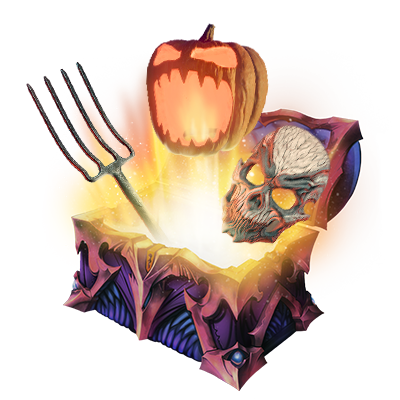 Try not to lose your head, literally!