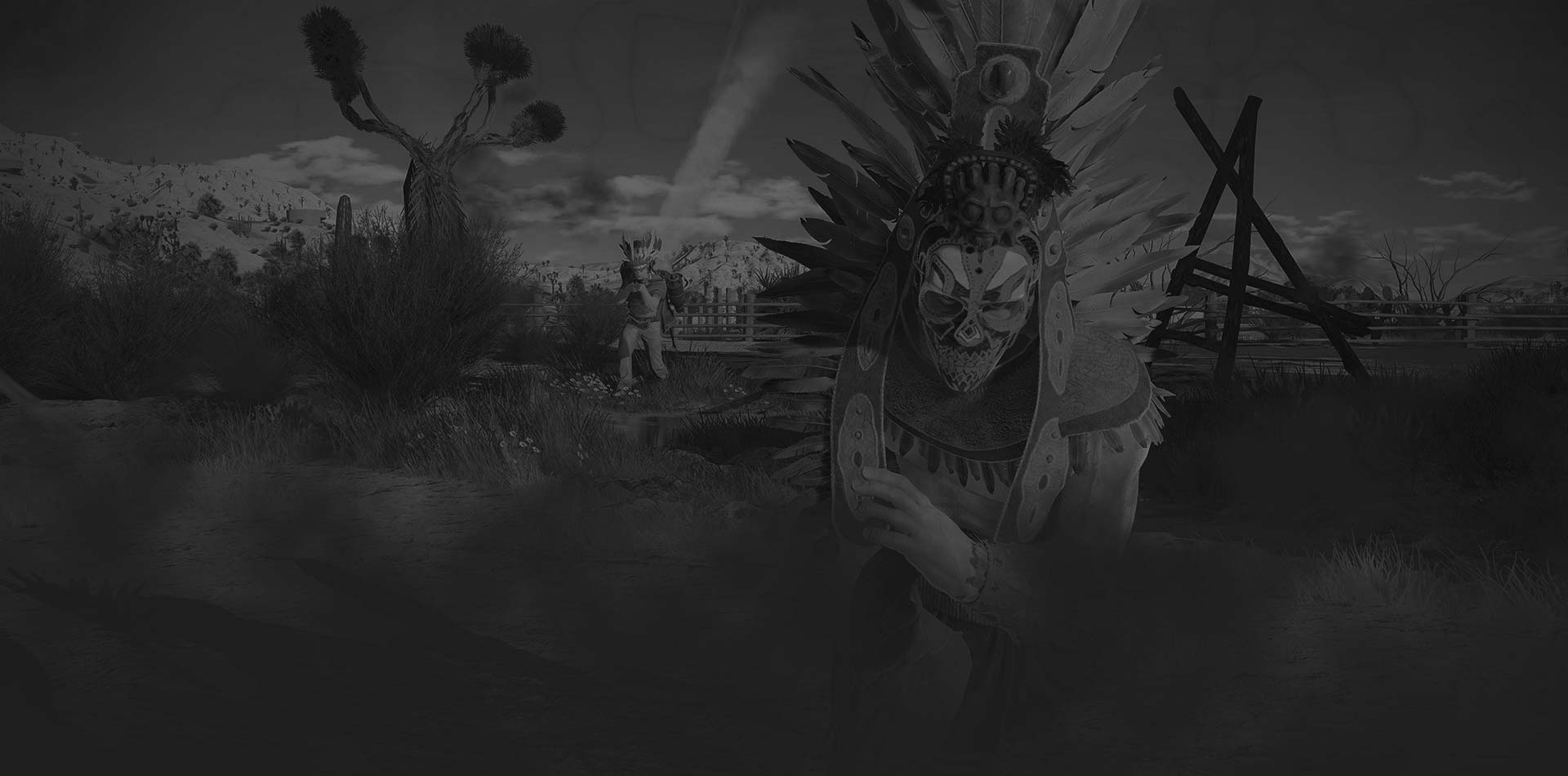 Meet the new season and major update — "Fangs"!
As you already know, the new season brings many new opportunities to outsmart, trap, and destroy your opponents, but that's not all!
Bram van Helsing and his ability 'Flock of bats'
A new Champion arrives in the game, the fearsome Bram van Helsing. A wealthy Dutch nobleman, occultist, hematophagous, whose obsessive desire to drink blood soon led him to a Rehab center, where he heard about the F.O.A.D. murder games and, without thinking twice, joined in.
He didn't need treatment any more, for he had now found a way to satisfy his thirst. He mastered the "Flock of bats" ability, which allowed him to levitate and move quickly in bat form.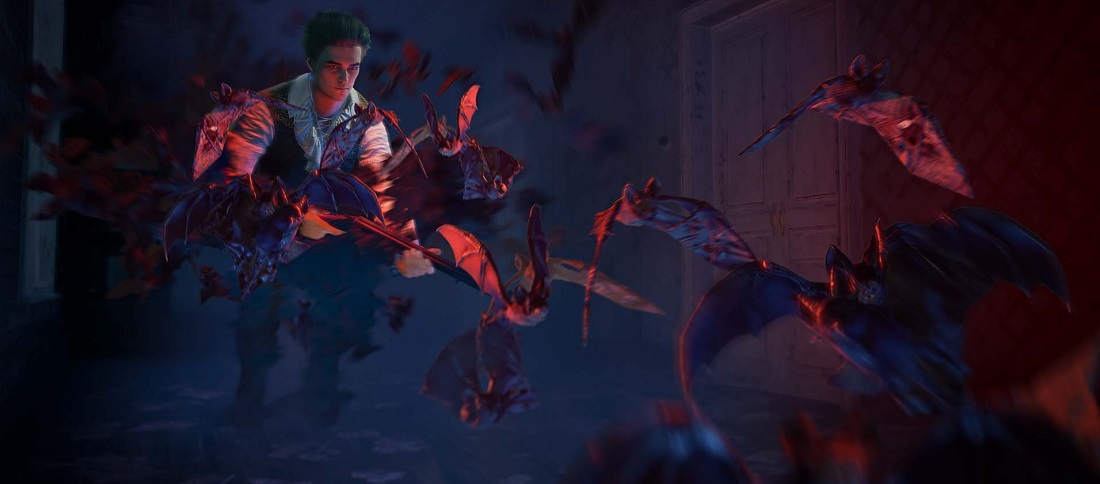 While in this state, Bram gets "vampirism" and 50% of the damage done to the enemy is returned in the form of health, while his transformation into a flock of bats allows him to move at high speed. Damage to the Champion is reduced by 50%, and during the "Sun Eclipse" ritual by 70%. But stay away from the "Killing Sun" ritual or you will take increased damage.
CRSED: F.O.A.D. - Vampire Hunter Pack

"Bram van Helsing" hero unlock;
Vampire Hunter outfit;
Aspen stake weapon;
700 Crowns.
"Coffin of the undead" gravestone
As soon as Bram gets stronger, a new kind of gravestone — "Coffin of the Undead" will be revealed to you. After destroying it, a greedy enemy will be attacked by a Zombie. Once opened, the gravestone can be selected in the Customization section.
The full list of changes
Improvements
Main changes
New Champion Bram van Helsing, who enjoys being a vampire and can turn into a flock of bats to overcome gravity.
An updated spectator mode now allows killed players to watch the actions of their remaining opponents in battle.
New weapon: Aspen stake.
Full crossplay is now available for PlayStation and Xbox players. Added cross-platform contacts, squads. Also, added a filter in the game settings to show only players from a certain platform in leaderboards for both PlayStation and Xbox.
Changed the aim punch due to enemy bullets. Now the first shot hits the Champion hard and knocks the sight off, the next ones, if they are made with the same weapon, have much weaker effect. The effect of the first shot that knocked out the sight is restored over time.
New "Silence" ritual, in which abilities and traps cannot be used for 45 seconds. All active abilities are interrupted.
New costumes: Vampire Hunter outfit, High Society outfit, "Dark gold" outfit and Hanbok dress.
The ordinary crossbow bolt has been replaced with an explosive bolt.
New traps: three false gravestones that activate one of the following effects on their destroyer:

slowing for 7 seconds;
reduction of health by 20% for 7 seconds;
displaying a marker on the map of the destroyed gravestone and notifying other players of the event.

New masks: Bat skull, Skull face, African red mask, Jaws, Venetian.
New underwear and boxer shorts:"Paper umbrellas" underwear, black and white "Vampire kiss" underwear, "Blood roses" underwear, "Vampire romance" underwear, "Blue lightning" underwear and boxer shorts, "Green web" abstract underwear and boxer shorts, "Pistons" abstract underwear and boxer shorts, white and red "Vampire kiss" boxer shorts.
New sprays: Giraffes, Vampire kiss, Quetzalcoatl, Drakkar, Raijin, Reaper on vacation, Lucky gang, Guided by the loa, Rest in peace, Most definitely not a vampire, Creature of the night, Night hunting, On the road.
Graphics and Interface
Spectator: You can now detect when enemies are watching you. Pay attention to the eye icon next to the kill counter.
Increased the image in the IV bag of regeneration icon for better identification of this artifact.
Improved the grenade drop animation.
Other changes
Picked up weapons are now installed in a free slot when it is available, rather than replacing the gun currently in hand.
Zombies are now also exposed to the effects of the Repulsion hex bag and Erik's ability.
Added damage to flamethrowers from the cloud around the burning stream.
After completing the "Rally" mission you will be greeted with a fireworks display.
A smoke grenade from the trap can no longer be thrown away.
Improved display of the highlighting of items in line of sight and available to pick up.
Items are not highlighted if hidden from the hero behind an obstacle.
PS4
Improved the speed of land rendering.
Fixes
Fixed too dark indoor lighting and incorrect shadows on the ground.
Fixed incorrect grenade model appearing when a grenade is thrown back.
Fixed grenade model remaining in hand when thrown.
Fixed a bug that could cause loot to fall through the high slope roof.
Fixed the image twitching sometimes seen indoors.
Fixed a bug that would cause Itz Ocelotl with an activated Spirit Walk ability to push cars around.
Fixed incorrect display of teammate status in Duo after reconnecting to a battle.