Update XBOX - 1.3.1.22 'Black Sun'
We are pleased to present the major update "Black Sun" for XBOX ONE!
You already know about new rituals and weapons, tasks and rating model. And here is the top story - new Champion joins the fight in our brutal survival games.
So, meet Valentine 'Viper' Chase.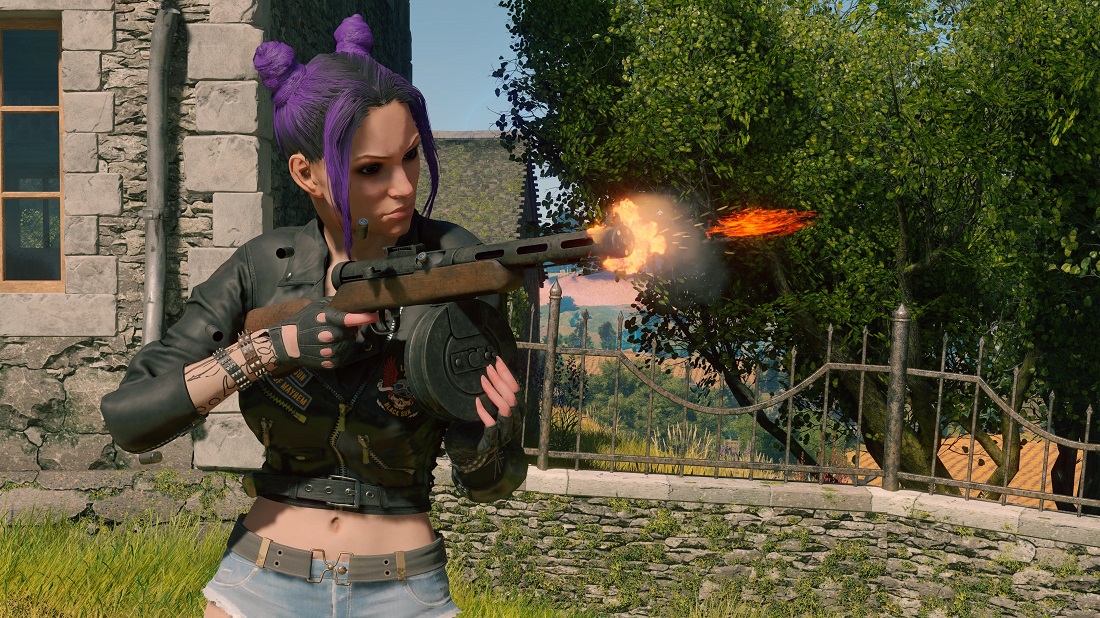 Chase grew up in biker gangs and later founded her own one, becoming the biker queen of the Black Sun club. Even as a teenager she demonstrated impressive skills in fast gunfighting. Val has a unique ability, allowing her to rock in close quarters crossfire. After entering the 'Flickering Step' mode, she can jump through space, chasing an enemy, flanking them or escaping from the fight scene.
Flickering Step mode lasts 24 seconds, allowing her to jump forward at any time for it's duration. Each jump subtracts 6 seconds from the overall duration, thus allowing up to 4 jumps. Each jump covers about 20 meters if no obstacles are met.
Viper has three different outfits: city coverall, racing biker suit and biker queen suit.
As for other changes, you'll find:
New medicine mask. We do not want our champions to catch a virus. Doubtful it can survive our deathlands, but who wants to risk it mutating in the Dark Zone?.. Oh, and the mask will make special abilities easier to be used in battle.
Summer returns to normandy. From now on both versions of that location will be equally available in rotation.
Scope reworked - now they look much more realistic.
Annie 'Pinup' Ashley got a new camo suit, resembling her mercenary past.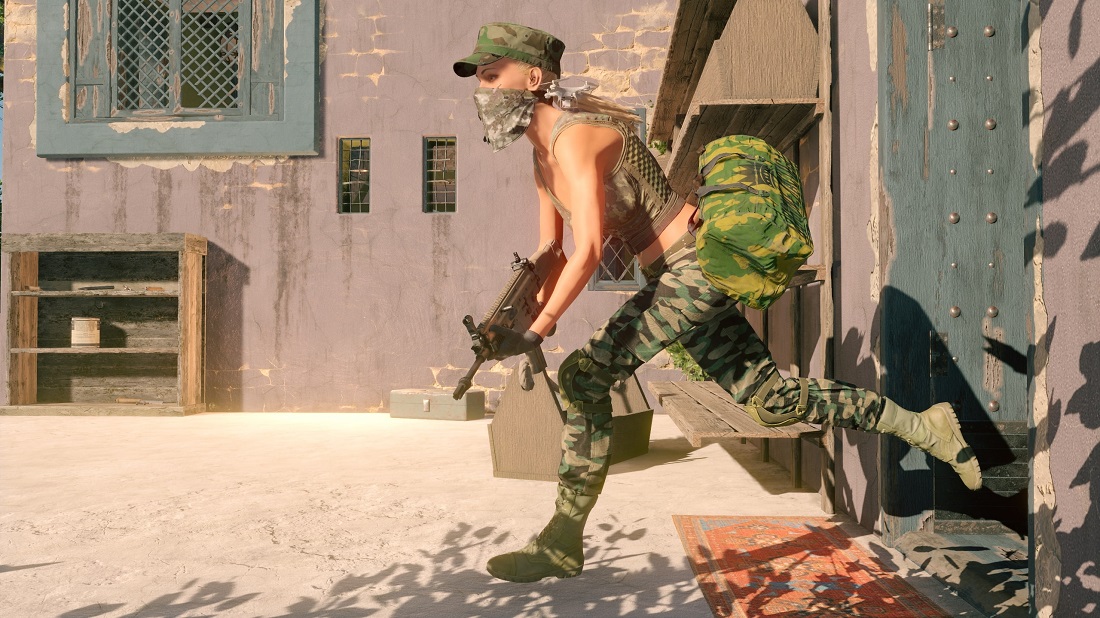 Full changes list:
New champion Valentine "Viper" Chase added with the ability "Flickering Steps".
New mystic signs added:

Sun Eclipse ritual - turning day to night for the duration of the ritual.
Global Flood ritual - temporarily raises water levels in the location.
Bush trap, creating a camouflage bush to hide behind.

New masks added, lowering special ability usage cost by 20%:

Military scarf.
Black glasses.
Medical mask

New outfits added:

Annie - military suit
Valentine - Biker Queen suit, Urban suit, Race suit

New firearms added.
Reworked scopes - now more realistic and don't cover the whole view.
New postures for champions in the main menu.
Return of Summer Normandy into rotation with the Winter one.
Added option to switch on improved DOF effect for scopes.