Update 1.2.0.135 (PS4 update has the number 1.2.0.136)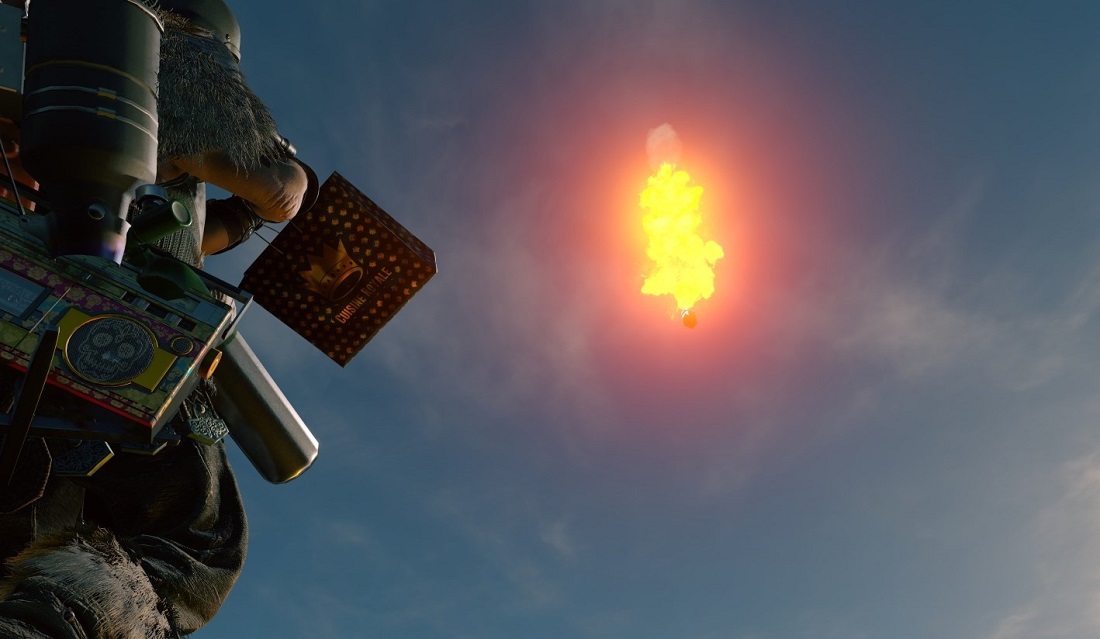 A bug causing players to sink into ground textures has been fixed.
A bug causing prone characters to shake has been fixed.
The Boombox playlist has been updated. Now all soundtracks are copyright safe. While "Stream friendly" mode is active, it replaces audible boombox radio-streams and main menu music with copyright safe soundtracks.
---
The current provided changelog reflects the major changes within the game as part of this Update. Some updates, additions and fixes may not be listed in the provided notes. Cuisine Royale is constantly improving and specific fixes may be implemented without the client being updated.