For the Night is Dark and Full of Terror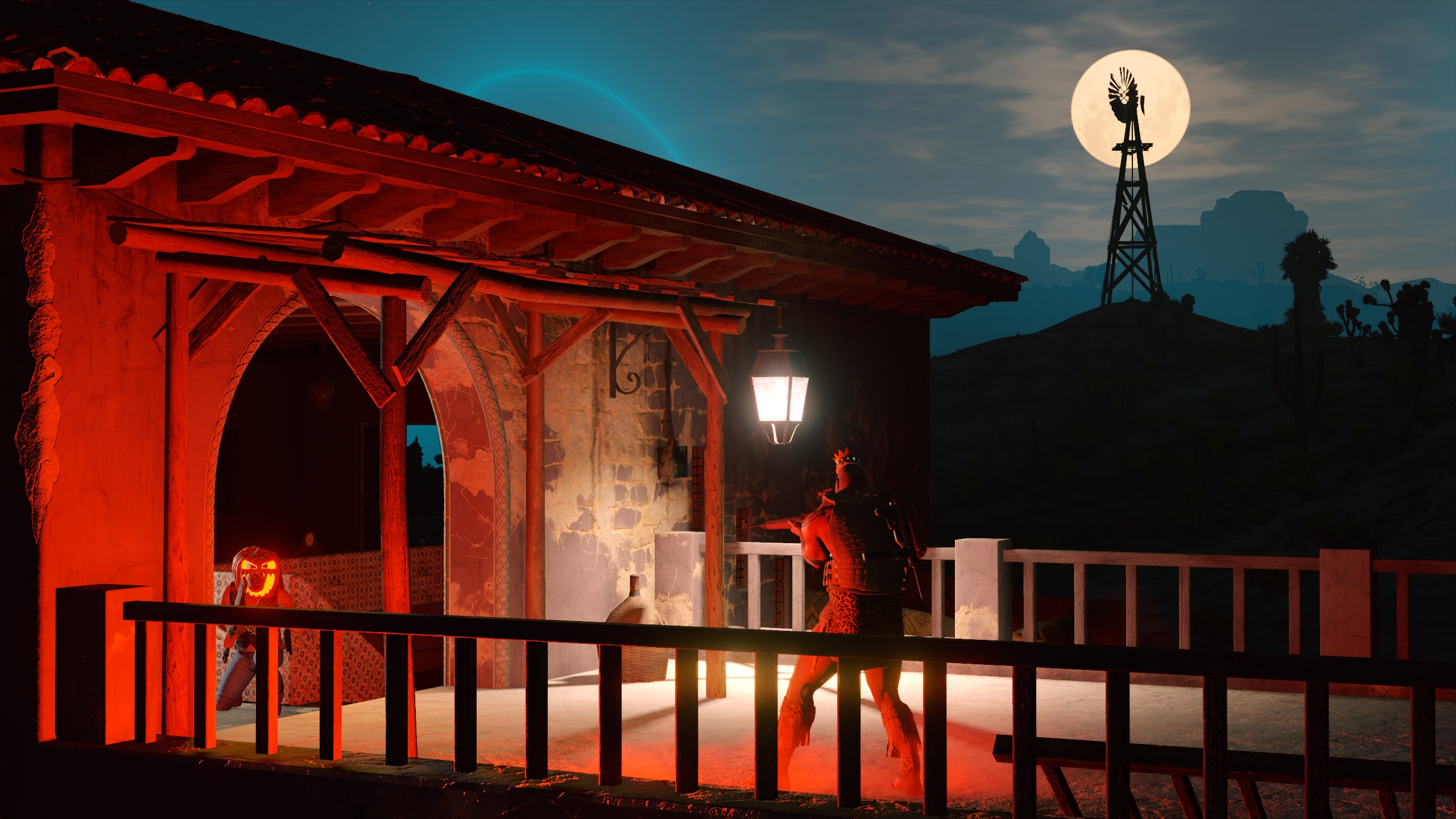 Gladiators of Cuisine Royale, you have faced a number of mystic perils, but in this event you will shiver! Halloween is coming and evil, residing on the Dark side, strives to enter our world.
Until November 4th it is Halloween time in Cuisine Royale!
The new battle might begin at dawn, dusk or at full moon midnight. New "Jack Lantern" helmet, flare or hand torchlight will help to navigate the darkness and torchlight can also serve as a melee weapon. Beware, every light source will give you away - even a burning cigar will become a lure for a sniper shot.
Throughout the battle, evil spirits hiding in the shadows, will try to twist your mind, and any killed enemies will get the opportunity to avenge themselves. All in all, in these times wimps should not enter Cuisine Royale!