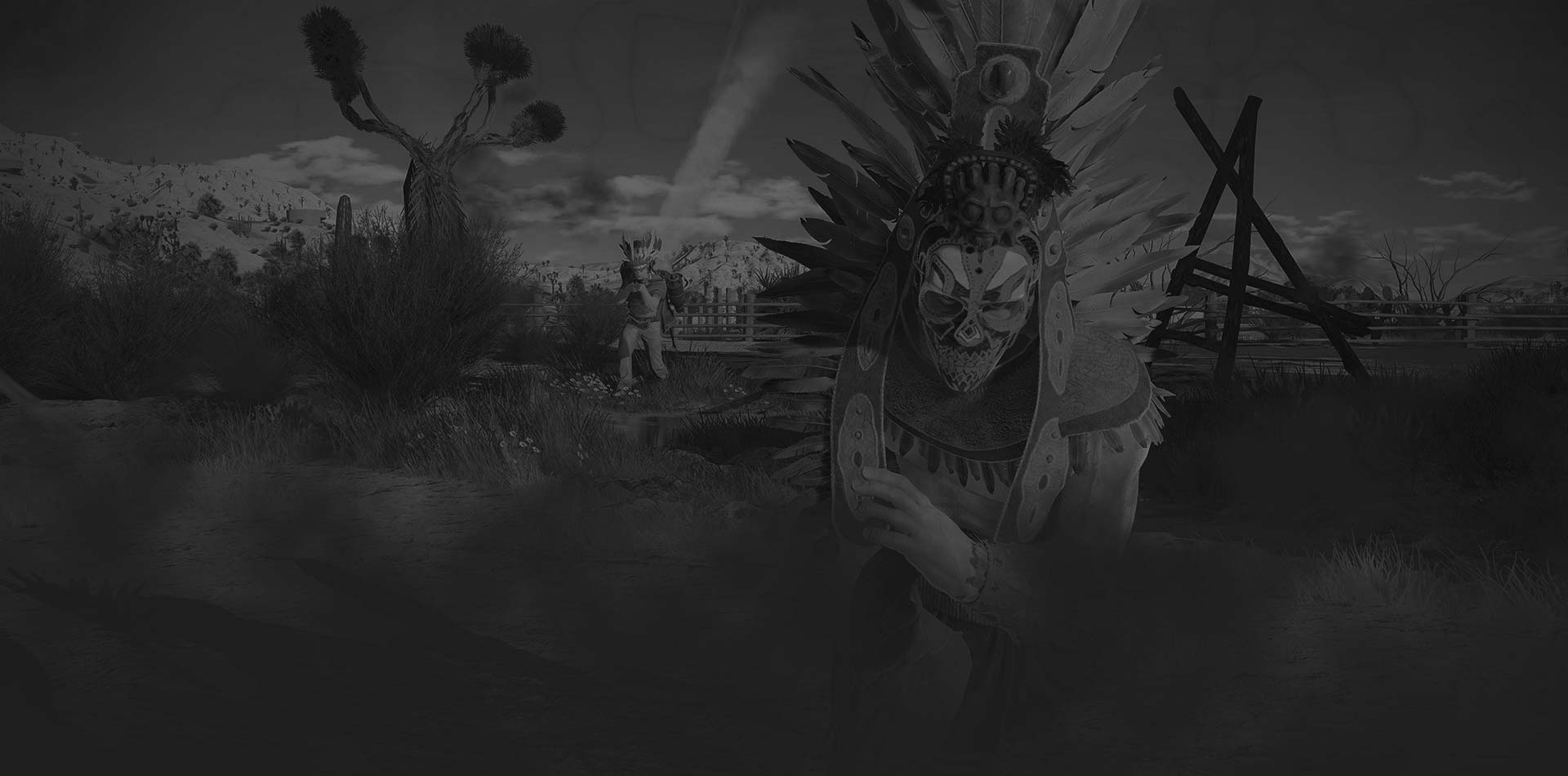 Cuisine Royale now with Ray Traced Global Illumination!
The release of the Cuisine Royale update "Weird West: Age of Nagual" will not only bring a new location to the game, but also new game mechanics and items. Today we will talk about one of those additions, a very visually-pleasing technical innovation that will make the game even more stunning.
At GDC, in March earlier this year, we showcased our scalable real-time global lighting solution for large scenes - Ray Traced Global Illumination emulated in DX11, and now, we are pleased to announce that it will be implemented with the release of the aforementioned update.
Dynamic locations, with attention to detail, are among the hallmarks of Cuisine Royale and Enlisted. In our games, you can see and experience variations in seasonal and weather conditions and different times of a day, all on a single, larger-scale map, and combined with destructionable objects and a diverse landscape.
With Global Illumination, not only have we created realistic and natural lighting that allows for a greater sense of presence in the environment, but it is also able to adapt to accurately portray visuals according to the atmospheric circumstances, such as weather, time of day, etc, for both indoor and outdoor environments.
Furthermore, our solution is dynamic. If you destroy a large object, light will fill the space the object left in a more realistic way, and if you create an obstacle, it will accordingly generate reflections and indirect shadows to create a greater sense of realism and visual beauty.
We consider this solution to be unique in many ways, and we are glad that our games will receive an additional advantage as a result. While this feature will improve the visuals of our games, we have also worked towards ensuring that the introduction of Ray Traced Global Illumination won't have a negative impact on game performance for different PC configurations and consoles. The switching on and off of this feature will be available, and optional, for the time being.
You can find the settings for Global Illumination in the Graphic Settings section after the release of the update "Weird West: Age of Nagual".
We hope you enjoy the new look of Cuisine Royale!