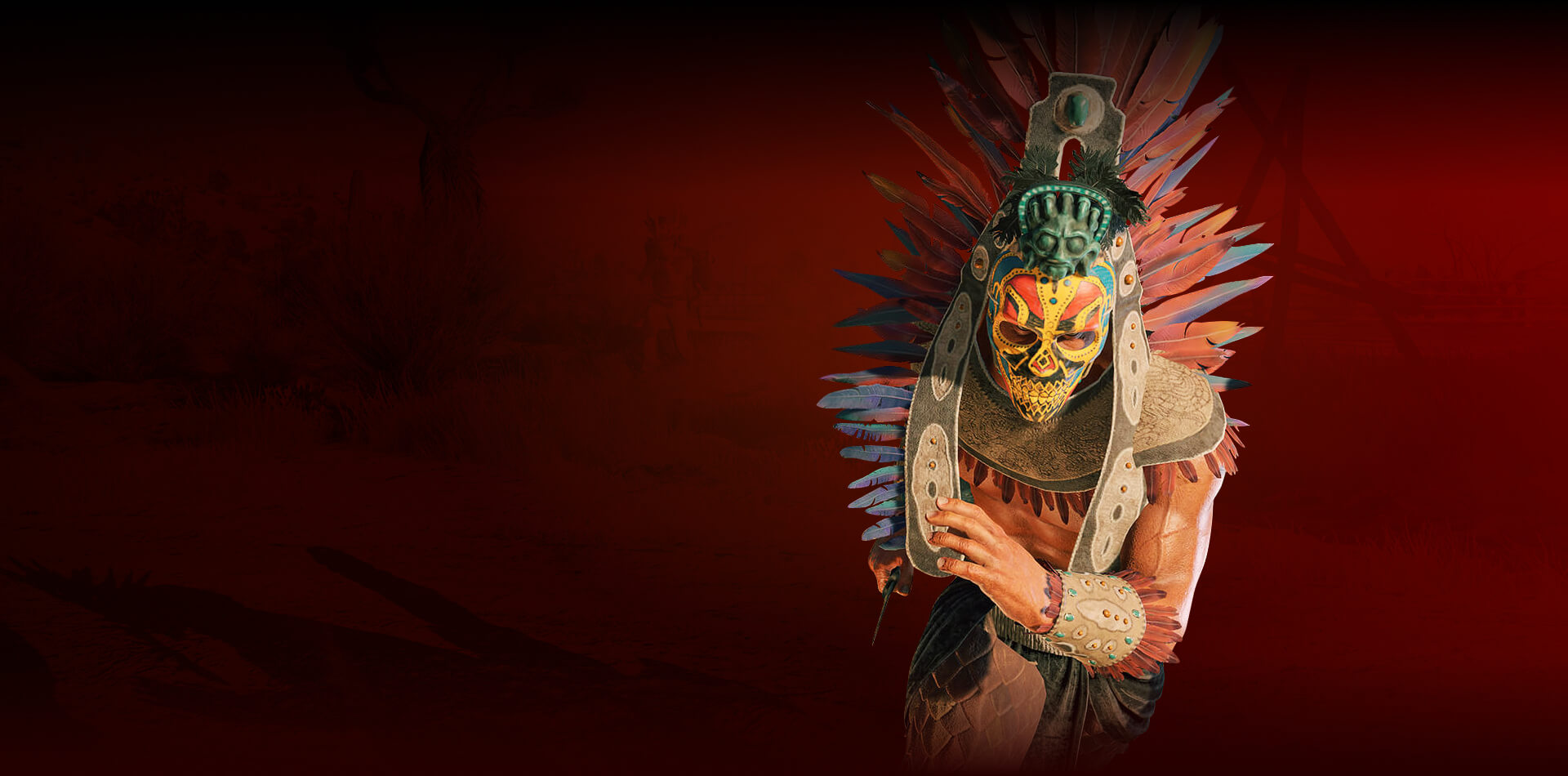 CRSED:
Cuisine Royale
A brutal survival MMO shooter
An epic battle royale that is always with you. Unique champions with superpowers, realistic weapons and mystical abilties.
Realistic
weapons
Use any one from: knives and axes to automatic rifles and grenade launchers with precise ballistic properties.
Unique
champions
Choose one of the champions with unique superpowers: slow down time, turn into a colony of bats, ramble through the spirit world, summon the power of thunder.
Mystic
powers
Weaken your enemies through rituals, draw mystical seals to set up traps or summon hordes of bloodthirsty zombies.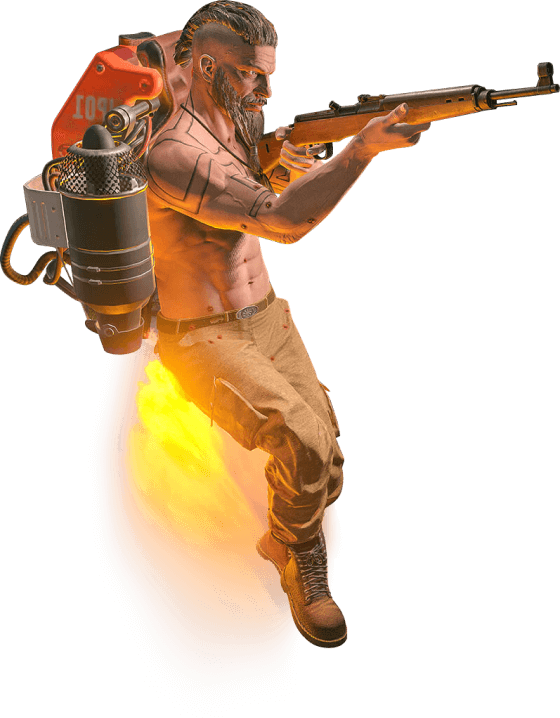 It's time for battle!
Welcome to the arena of CRSED! Escape a shrinking Dark Zone, take shelter from your opponents' mass barrage and beware of mystic signs: they will drain your energy, spawn a crowd of zombies or start a terrifying deluge that will cover the whole map with water.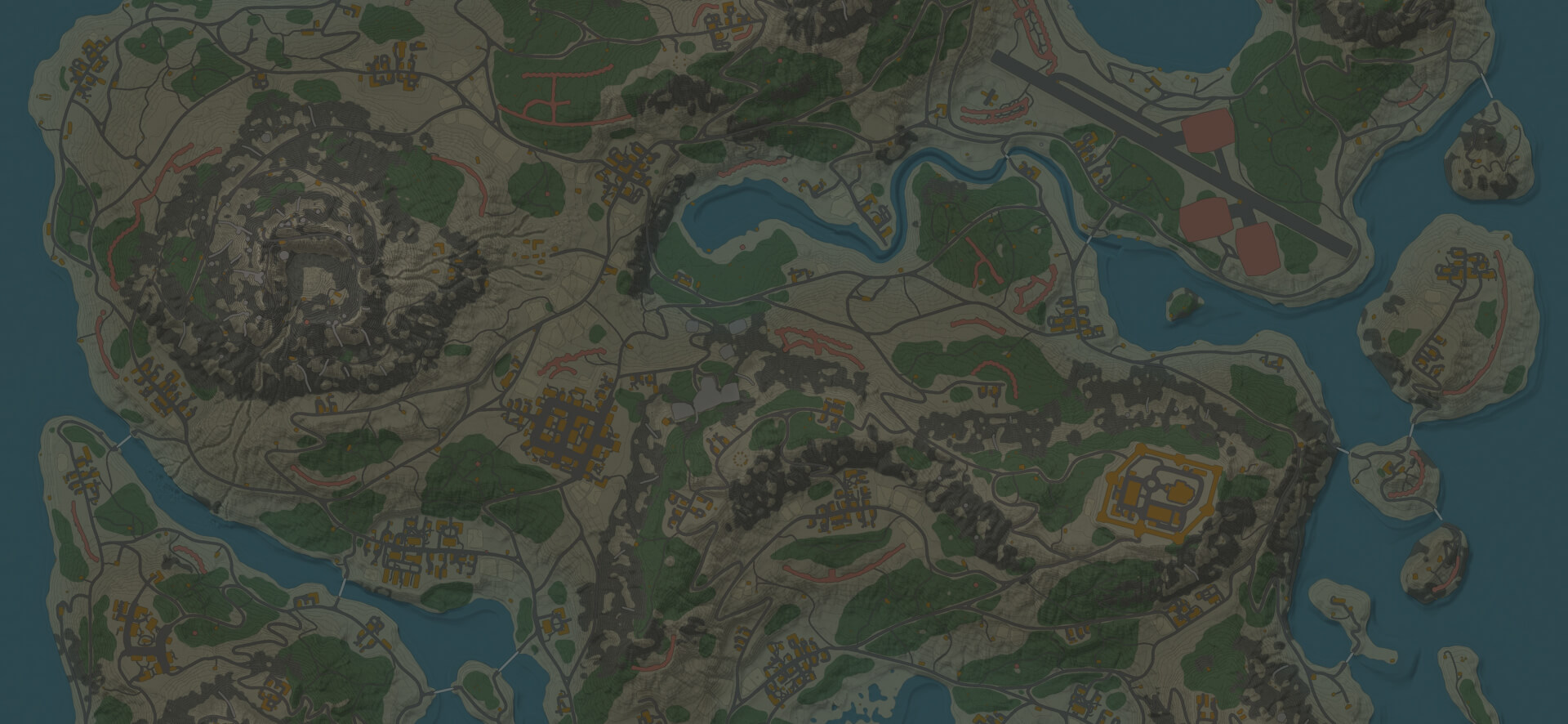 Designed specifically
for cell phones
Play at any time and place - the battle royale with convenient controls, superpowers and realistic weapons is now with you all time!
Comfortable mobile gameplay, gyro controls and customized game settings await you.

Your new friends
Get to know your champions better! An Aztec shaman, a Scandinavian god with a magical axe, a half-mad cowboy directly from the Wild West, a fearless woman biker and a daredevil girl, who will prefer a human nape to a squirrel eye.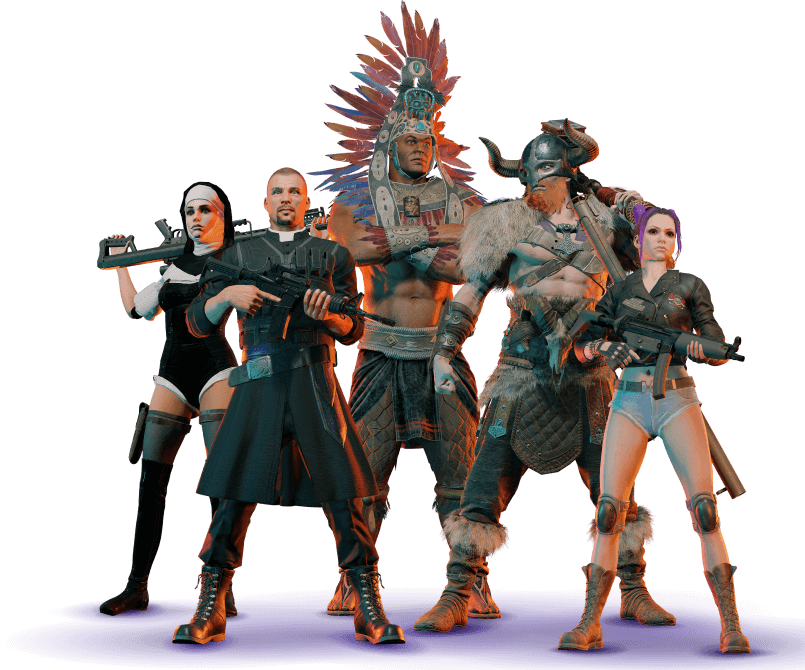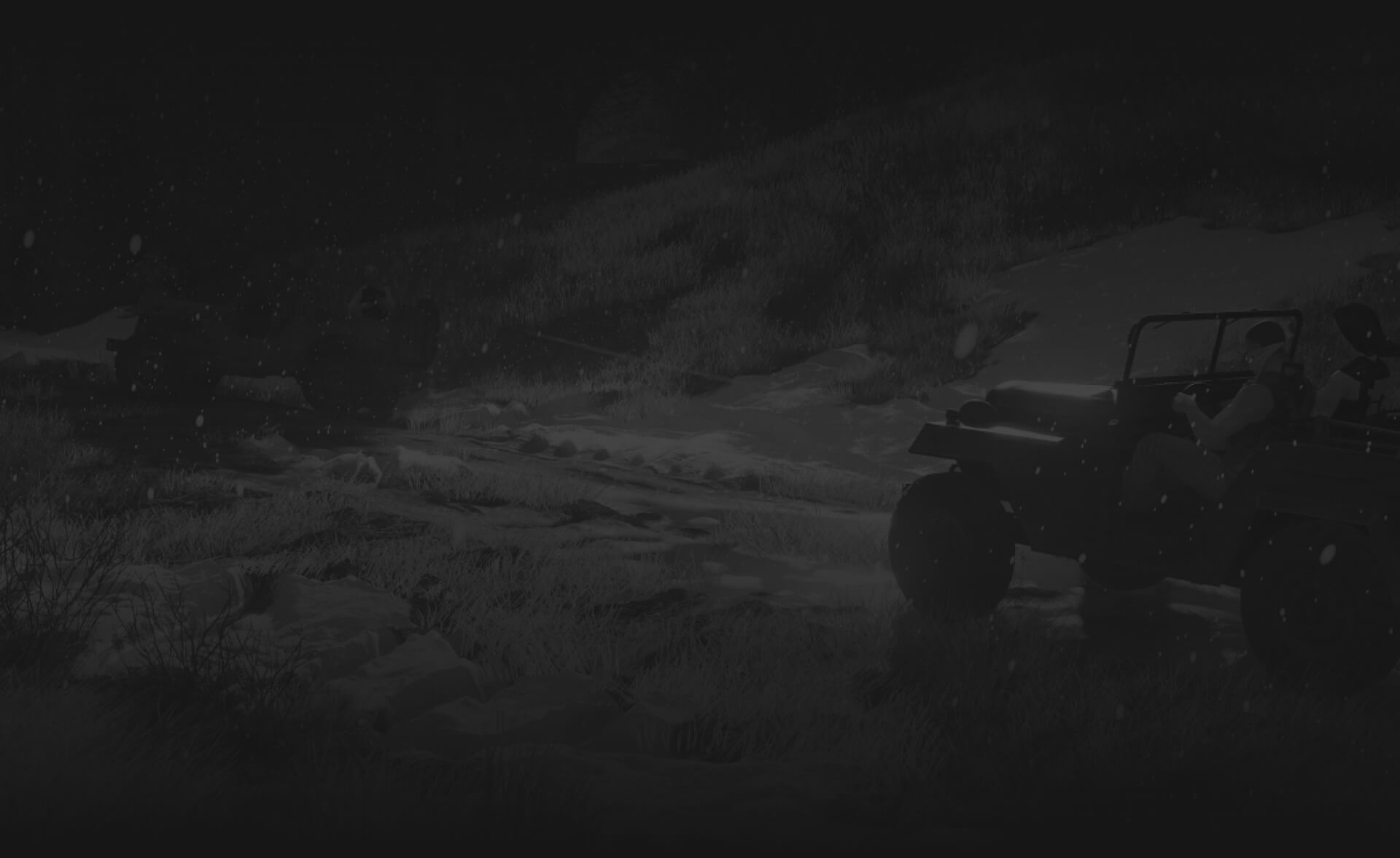 CRSED: Cuisine Royale Android FAQ
You can download the game in Google play store or directly from web site.
Minimal supported device specifications are:
-System: 64-bit Android 10
-RAM: 4Gb
-GPU: Adreno 618 / 4 core Mali-G76 or equivalent GPU with Vulkan support
-CPU: Snapdragon 732G / Mediatek G90 or equivalent 64-bit ARM CPU
We highly recommend using the latest system updates to avoid various problems related to the outdated GPU driver version (glitching graphics, crashes, etc).
Also, we recommend using external cooling if you prefer to play on the highest available graphics settings without FPS limit.
No, voice chat is not available in CRSED: Cuisine Royale ON ANDROID.
No, cross-play is not available for CRSED: Cuisine Royale ON ANDROID.
No, Cuisine Royale ON ANDROID does not share progression with other platforms.
iOS version is under development and will be available when it is ready to see the world.
Besides of initial package download of around 80Mb, 2Gb+ of storage in total is needed on the device for the game content and future updates. Join us!
Brutal online battles with console-level graphics on mobile platforms.